Light Green Beaded Spider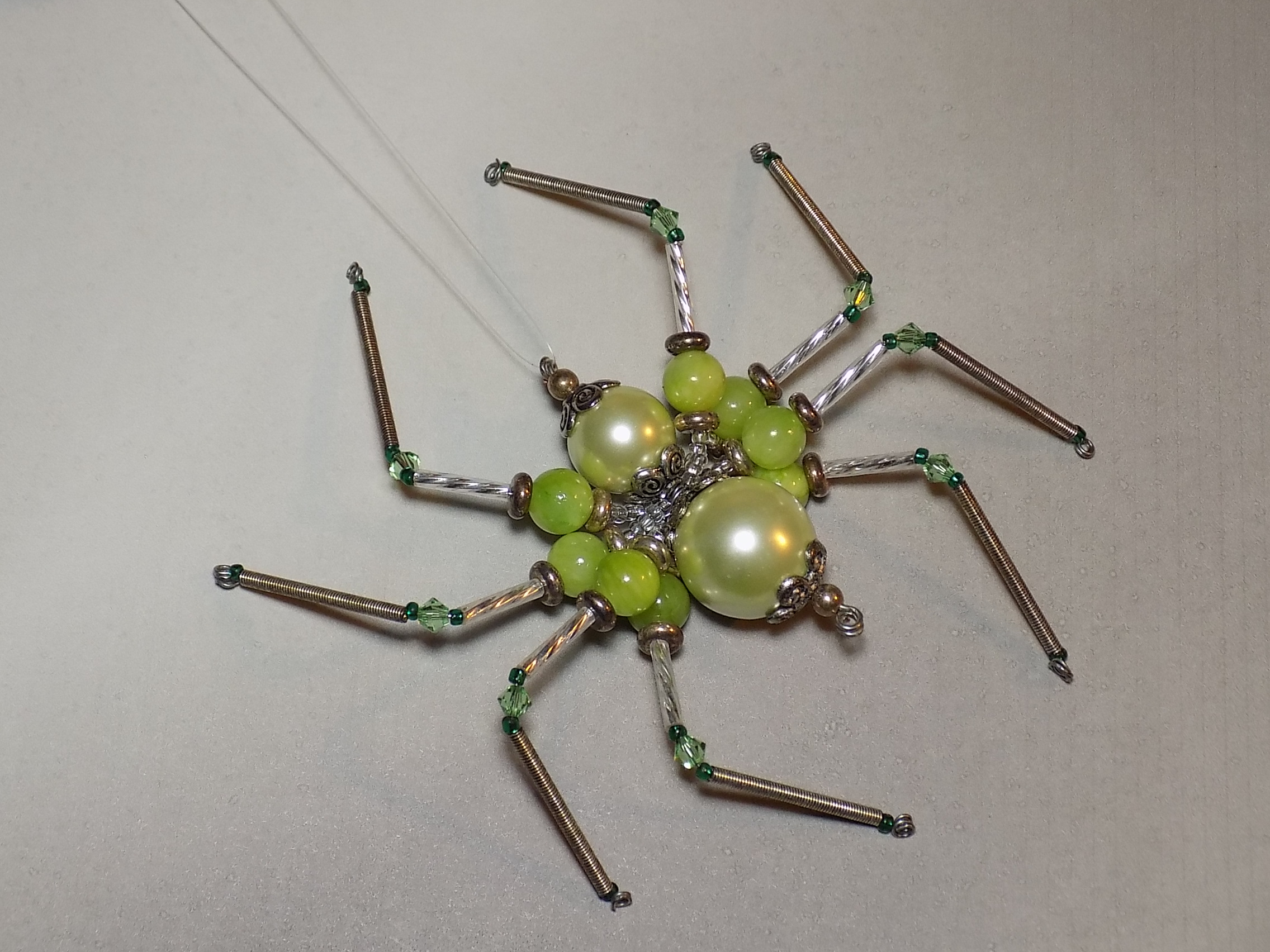 Light Green Beaded Spider
This handmade beaded spider is very versatile.
You can string him (or her) on a ribbon and hang it a window as a sun catcher,
hang it from a rear view mirror, or my personal favorite, bend his (or her) little front legs and hang it from the side of a potted plant.
This spider has a leg span of about 4".
Shipping $4.00